I'm falling apart
I'm Barely Breathing
With a broken Heart
That's still beating
With every pain
There is healing
In any life
I find meaning.
Lifehouse - Broken.
Pretty much how I feel right now. I found out he was lying to me about having a facebook....Why would you lie to someone about that? Maybe there's something on his facebook he's hiding? He hasn't even given me a reason for breaking up with me. He just says it's what God told him to do... Ok I'll buy that. But he still calls me and tells me he loves me. He asks to hang out. I saw him yesterday. He kept trying to kiss me and hold me. My only question, if this is what God told him to do why is he still trying to act like we're together? I wish he would just leave me alone. When he kisses me and holds me and tells me he loves me, but then says we can't be together all it does is rip me apart inside. Gets all my hopes up just to smash them to pieces. it's really not fair. All I can think now is that there's another girl and he can't decide who he wants, which would really be a punch in the face to me since we've been together for a year and a half. My heart hurts so much and I still love him so much.
This diet is now officially for me. I'm gonna lose weight for me.
Now the other ex-boyfriend, (the army dude) we'll call him johnny. He's coming back in December, and now he's trying to write me from basic. He wants me to write him, I'd love to. We were best friends before we decided to ruin it by acting on our stupid teenage emotions. Now everytime we try to be friends it ends up in both of us wanting to be together but then ends in us having to face reality that it just won't work. But what do you write to your ex-boyfriend/best friend? Especially after Mr. Perfect just broke up with you? I know how it's gonna come out. He's gonna comfort me and make me think that HE'S Mr. Perfect. Than we're gonna completely forget why we broke up in the first place. We're gonna become blinded and be determined to make it work between us no matter what than after a few months we're gonna be completely broken hearted once we realize for the millionth time that there's just no way to make it work. Not going through that again.
Anyways today is a 500 calorie day. I haven't eaten yet today so far so great. :) I weighed 127.5 lbs this morning. I feel like if I could just get past the first 2 days I'll be great.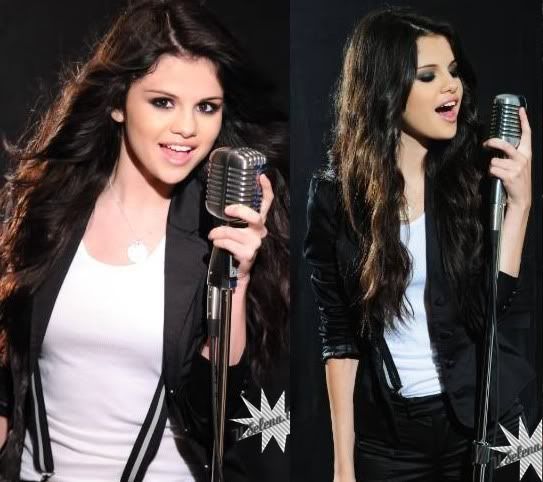 This is my thinspo for life: Selena Gomez! Why you might ask.
#1. She's stinkin' adorable!!
#2. Mr. Perfect thinks she's hot.
Thanks for all the lovely support you guys are awesome! *tear* I love you all so much! Stau strong!